Host a Baking-Themed Birthday Party
Bring the fun of Nailed It! or The Great British Bakeoff to your kid's birthday party! Choose any of our mini cake kits, add some pantry ingredients, and you've got all the supplies you need to host a baking birthday party.
Step One
Choose a decorating skill to focus on (it keeps things streamlined):
Buttercream Skillzs

Mix food dyes, try fun buttercream decorating techniques, and of course lots of sprinkles!

More details

Fondant Fun

Play with four different fondant colors (mix together to make the rainbow) and an array of shaped cutters.

More details

Buttercream + Fondant

Or have it all with our Original Mini Cake Kit, which comes with food dyes, fondant, and fondant cutters.

More details
Step Two
Order one kit per family - each kit makes four cakes, so this is usually plenty!
Step Three
Send invitations with reminders to bake the cakes & make the frosting before the party so you spend your time together decorating. (And link to http://www.poppikit.com/birthday-party )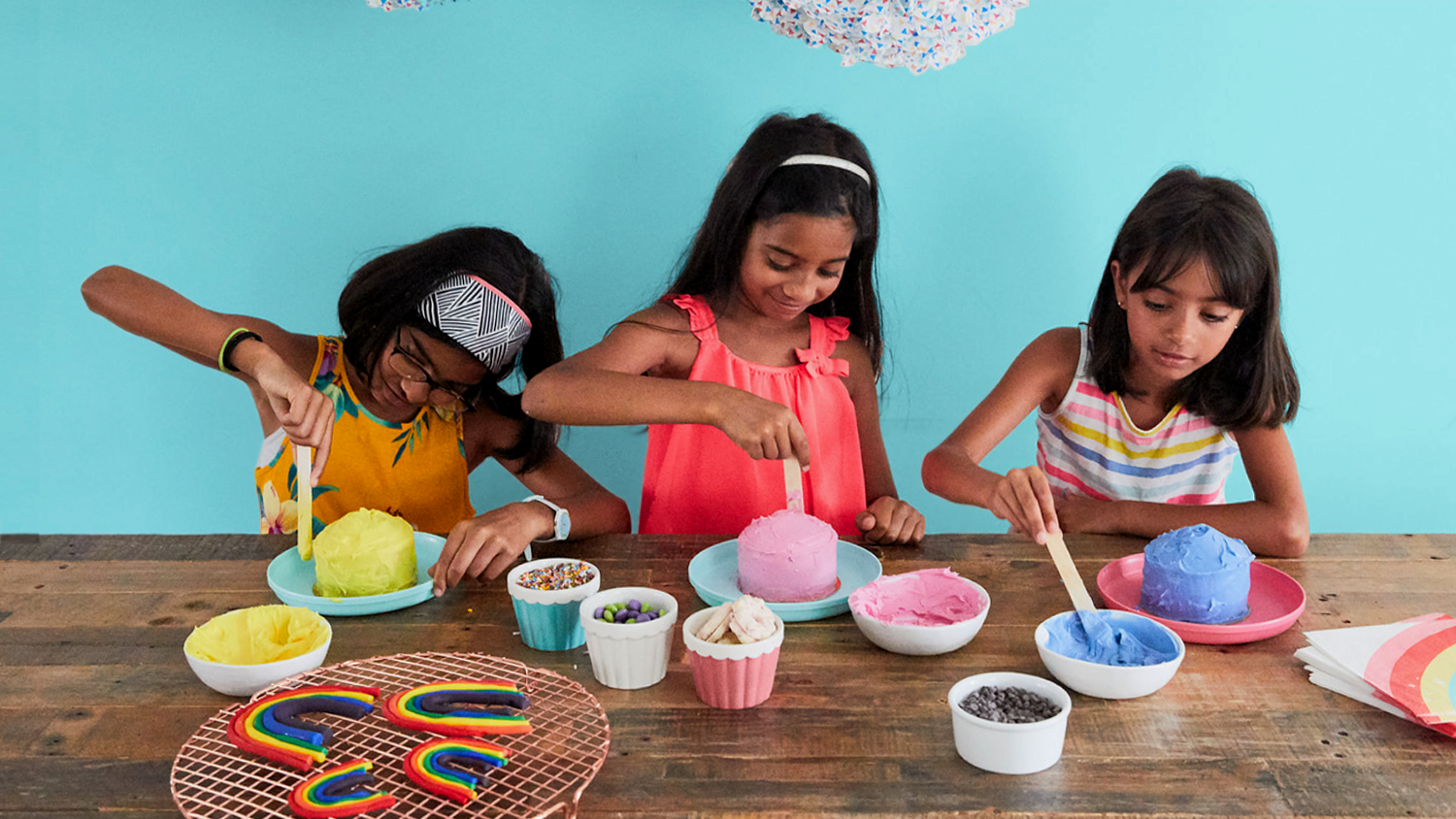 Step Four - Party!
Get together in-person or on Zoom, and decorate your cakes!
Want us to host your event? Send us your details for a quote.